Resources
Videos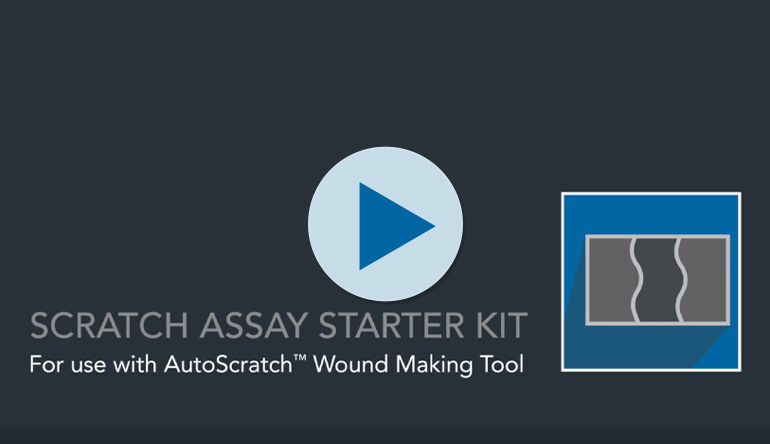 Scratch Assay Starter Kit for Wound Healing and Cell Migration Assays
BioTek's Scratch Assay Starter Kit includes everything a researcher needs to implement automated, kinetic cell migration and scratch wound assays when used in conjunction with a BioTek Lionheart™ Automated Microscope or Cytation™ Cell Imaging Multi-Mode Reader. The Scratch Assay Starter Kit includes the Autoscratch™ Wound Making Tool, the Scratch Assay App, samples of 24-well and 96-well microplates and cleaning reagents.
How-To Video: Scratch Assay App
This How-To Video provides a quick overview on setting up and running BioTek's Scratch Assay application. The app is designed to analyze plates that have been processed using BioTek's Autoscratch wound making tool to monitor cell migration over time and generate quantitative data characterizing the wound healing process.