The BioTek Epoch 2 microplate spectrophotometer delivers excellent performance for UV-Vis absorbance measurements. Measurements can be performed in 6- to 384-well microplates, cuvettes, and in microvolume samples with the available Take3 microvolume plate. The broad wavelength range enables applications from nucleic acid and protein quantification in the low UV to microbial growth assays higher wavelengths. Epoch 2 is easy to use and the optional touch screen interface makes it simple to choose predefined protocols or to define custom programs. Endpoint, kinetic, spectral scanning and well area scanning modes, plus incubation and shaking enable wide-ranging applications.
Sourcing your microplates shouldn't be an added task in preparing your cell-based workflows. Agilent now offers cell culture and imaging microplates so you can complete your workflows seamlessly. Click here to request your free sample.

applications
Incubation to 65 °C, plus shaking and UV-Vis absorbance range in Epoch 2 make it appropriate for many colorimetric and nucleic acid and protein quantification applications.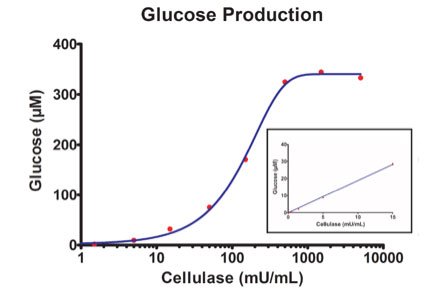 Glucose production from cellulosic feedstock
Nucleic acid quantification in cuvette with Epoch 2
Micro-volume (2 µL) quantification of up to 48 samples with Take3 Plate

These are just a few examples of the many important applications for Epoch 2. Visit our Applications page to see more.

BioTek Field Applications Scientists (FAS) and Product Specialists provide unparalleled scientific support, assisting with experimental planning and assay optimization on BioTek's instrumentation and software. Learn how they can help move your science forward… faster!

---
Automate Your Workflows
Expand your workflow automation by integrating the Epoch 2 with BioTek's range of robotics, including the BenchCel Microplate Handler, BioStack™ Microplate Stacker and BioSpa™ Automated Incubator.
---
Features
Filter-free UV-Vis wavelength selection from 200 – 999 nm
End point, kinetic and spectral scanning
The onboard software in Epoch 2 enables several read modes including single and dual wavelength end point and kinetic measurements. Spectral scanning provides a convenient, quick spectrum of all defined samples. Under Gen5 software control, well area scanning is also available, along with powerful data analysis.
Compatible with 6- to 384-well plates and cuvettes for assay versatility
4-Zone™ incubation to 65 °C and Condensation Control™
Some important applications like biofuels research and food & beverage safety and quality call for higher incubation temperatures than typically expected. Epoch 2 can meet these assay requirements. Kinetic assays are optimized with Condensation Control to prevent interference caused by condensation on plate lids.
Micro-volume (2 µL) measurements with the Take3 Plate
Available touchscreen interface and onboard software
Access several common end point, kinetic or micro-volume assays through the convenient touchscreen. Displayed data can be output to a printer or USB flash drive for added flexibility. Epoch 2 comes with Gen5 software for additional powerful data analysis.